Hey friends,
I hope you guys are enjoying your summer! I'm back in the states visiting family so I've been taking advantage of the sun and have basically been living in the pool these past two weeks. It's been heavenly. I have extremely thick hair, and in order to keep it tame in this summer heat, and moisturized after all of the chlorine, I've had to change up my hair care routine. It's important to make sure your hair stays healthy, and with all of the products that are on the market these days, it's easier than ever.
I wanted to share with you guys the 6 products that are getting me through the summer with perfect hair. Hopefully, this will help you out with your hair care needs as well! Feel free to let me know your go-to summer hair products in the comments!
Without further ado, let's check out what's in my bag.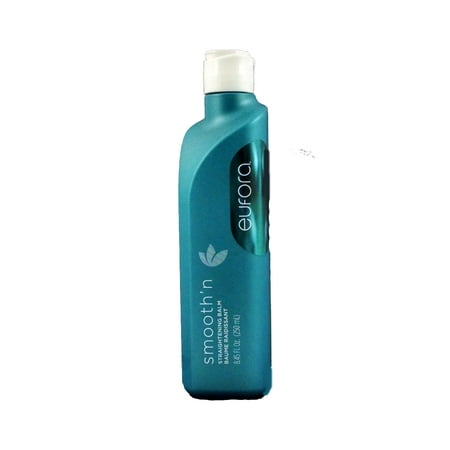 The first product is this smooth 'n straightening balm by Eufora. This product has taken place of my Paul Mitchell Super Skinny Serum, it smooths my hair magically. You can find this product at Walmart for $20.70, it has an herbal scent that's not my favorite. But the fact that it tames the frizz and gives my hair a great shine, outweighs the scent.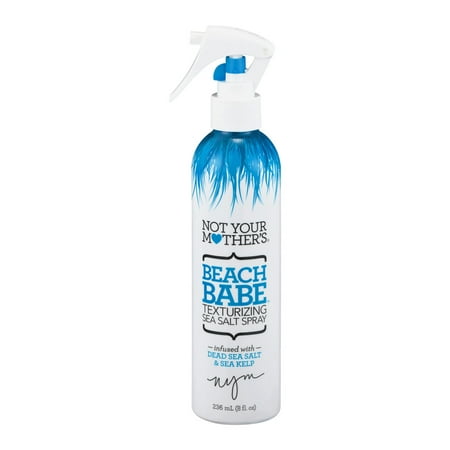 The next product is this Not Your Mother's Beach Babe Texturizing Sea Salt Spray, which you can also find at Walmart for $4.74. This product gives my hair the perfect tousled beach waves, without the beach. Plus it smells amazing with a really light coconut scent.
The third product is from one of my all time favorite companies, Beauty & Pin-Ups. This Luxe LEAVE-IN SPRAY ON REVITALIZING CONDITIONER has quickly replaced my It's a 10 Leave in Conditioner that has been my go-to for YEARS. I find this product to detangle and condition my hair so much nicer than any other products, I'm also obsessed with the light scent of coconut. This product stops oxidation by neutralizing chlorine and trace minerals, which has saved my hair from my excessive swimming. This can be found at http://beautyandpinups.com/products/ for 29.00


Also by Beauty & Pin-Ups I have the Stay Dirty DRY SHAMPOO which is my FAVORITE dry shampoo in the history of dry shampoos. This is a much lighter dry shampoo than your typical, it doesn't have the powdery formula that coats your hair white. It feels very natural and gives your hair a lot of shine, and keeps it moisturized. Lastly, it holds up very well against the summer heat and humidity. I can't say enough great things about this product. You can find this for $22.00 at http://beautyandpinups.com/products/

This Paul Mitchell Clarifying Shampoo Three is fantastic for removing chlorine and keeping your hair from turning green. It has a faintly sweet, citrusy smell, that is amazing and is only $9.99 at Ulta! A few reviews claimed that it dried their hair, but I think that if you are using other products that moisturize and condition your hair, like the Luxe Leave in Conditioner, then you won't run into those problems.

Last up is one that I've ranted and raved about on the blog already, so check out my post about the Beauty & Pin-Ups Fearless Hair Rescue Masque. Beauty & Pin-Up's products never fail to exceed my expectations.
Alrighty, folks, that is it for my favorite Summer products for fabulous hair. I hope you enjoyed, and please let me know the products that you guys can't live without during the summer.
Until next time!